For

roadrunner1896
, who is one of the most supportive and generous people I know, and always ready to do some hand-holding whenever I set out to try something new--like vidding this year. Unfortunately, it was impossible to include Dr Alec Track into this vid, so I did the next best thing and I hope you like it :-) Happy Christmas, dear!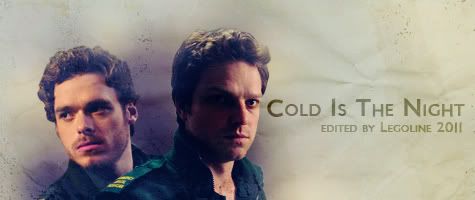 Title:
Cold Is The Night
Fandom:
Sirens
Music:
"Cold Is The Night"| The Oh Hello's
Info:
03:18 minutes, 49,1 MB; XVid
Summary:
"Take away this apathy and bury it before it buries me." (Stuart/Ashley)
Download
HERE
. (unzip with Winrar)
( Embedded Video )
( Lyrics )
( Notes )
For Roadie, who is one of approx. three people who I know that watch the show as well ♥
Feedback is always welcome.
Current Mood:

accomplished