Okay. So back in the olden days when this was all fields (so, half a year ago) and I decided to try the vidding thing again my first ever attempt which only a handful of people ever got to see was a
North & South
vid set to "Scrooge" from the
Muppet Christmas Carol
. The vid had a lot of random fade-outs and many scenes that were too long and stuff, but I decided that vidding was fun and to stick with it when time allowed.
Now Christmas is only a few days away, so I decided to fix the vid and post it for everyone on my flist who either loves period drama, Richard Armitage or
The Muppet Christmas Carol
:) (Ideally, all three), as I didn't have time to prepare anything else but really wanted to "give" something, and this vid is the only Christmassy thing I have to offer right now. It's also just a tiny fun vid for the interested and hence I won't crosspost it (except to the vidding forum, possibly). (And please don't feel bad if you're not interested in this, trust me, you're definitely in the majority. Sorry :-))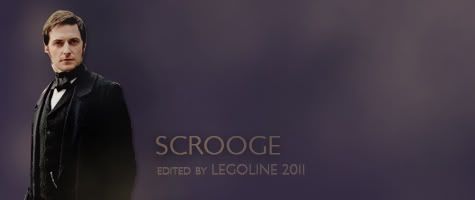 Title:
Scrooge
Fandom:
North & South
Music:
"Scrooge"| Muppet Christmas Carol
Info:
02:32 minutes, 40,0 MB; XVid
Summary:
"There goes Mr Humbug". Humor vid. Sort of.
Download
HERE
. (unzip with Winrar)
( Embedded Video )
( Notes )
Current Mood:

accomplished